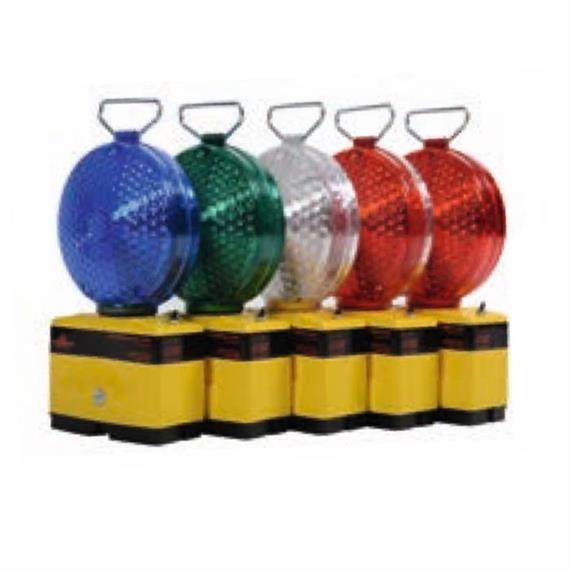 Triopan Helios Master red/white 2-sided
Available in:
AT, on request
Description
Triopan Helios flashlights/warning lights with 1- or 2-sided flashing / flash function are characterized by simple operation and extreme longevity. They are also available in different colors or color combinations. For easy and safe construction site protection.

Diameter of flash: 200 mm

Flash funktion: double sided

Features:
Single, double and triple flash
Double battery housing (without holder), large bracket, Super LED with extremely high energy efficiency and service life, no bulb replacement

Technical specifications:
Light intensity 270 cd, light color yellow, flashing rate 60 fl./min.

Operating time with battery equipment at 20 degrees Celsius:
Dry battery type 800:
single flash: 150 hours
double flash: 100 hours
triple flash: 50 hours

Triopan long-life battery:
single flash: 920 hours
double flash: 680 hours
triple flash: 500 hours
This could be interesting as well!