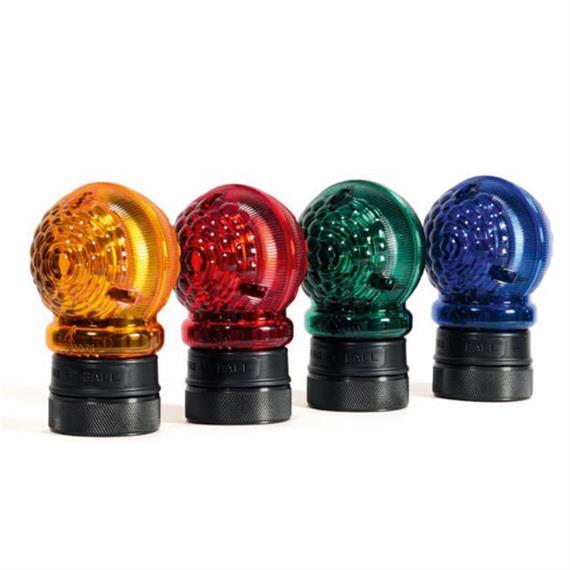 Triopan Fireball red
Available in:
AT, on request
Description
LED flashing light for temporary signaling. Easy to attach, for example - to vehicles, thanks to the magnetic holder!

With single flash and steady light!

Advantages of a Triopan Fireball:[/ b]
- Space saving due to the small battery body
- Magnetic function at the bottom of the flashing light
- single flash and steady light
- Very user-friendly and NO adapter to Triopan folding signal needed
- Constant flash level, brightness & flash frequency

Features: single flash
Specifications: Light intensity 280 cd,
Light color:[/ b] Red
blink rate: 60 fl./min.
Operating time with battery equipment at 20 degrees and 6 AA battles: Single flash about 45 hours

With matching Fireball stands is the practical storage and handling guaranteed!