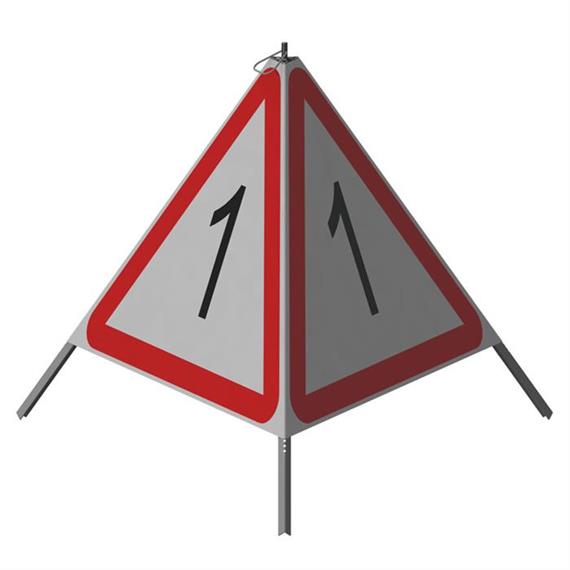 Triopan Standard (same on all three sides) Height: 70 cm - R2 Highly reflective
Available in:
AT, on request
Description
Quality: R2 - Highly reflective
Height: 70 cm
All sides printed the same.

Version with fully reflective background and transparent signal red warning triangle for optimum visibility at night. Class R2 complies with the requirements of SN 640 871, Table No. 1. The retroreflective properties of Class R2, or Type 2, are based on this microprism-based material. Operating range up to -18 degrees Celsius.

The high quality Triopan folding signals can be used to safely and quickly secure hazardous areas in road traffic.

The handling is extremely simple. The space required for storage and transport is comfortable small.

Professionals from all areas of road maintenance have been using the easy handling and the robust quality for years. From the police, fire brigades, emergency services, marking companies, community-building yards, municipal facilities, construction and transport companies and many others.

Safety in road traffic is and remains a central concern.
This could be interesting as well!