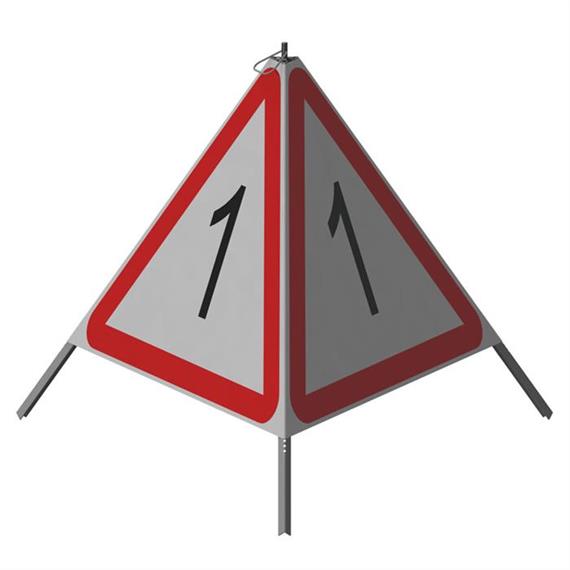 Triopan Standard (same on all three sides) Height: 60 cm - R1 Reflective
Available in:
AT, on request
Description
Quality: R1 - Reflective
Height: 60 cm
All sides printed the same.

Advantages of the R1 material:
- Very flexible and therefore pleasant to handle (compared to R2)
- Retroreflective design
- Good value for money
- Meets all required standards
- Is printed with red-fluorescent color (orange), which is better perceptible during the day
- Cold Resistant

Version with full reflective background and fluorescent warning triangle for optimum visibility day and night. Class R1 complies with the specifications of SN 640 871, Table No. 1. The retroreflective properties of class R1, or also referred to as type 1, are based on mirror-coated polyurethane balls for this material. Application range up to - 30 degrees Celsius.
This could be interesting as well!