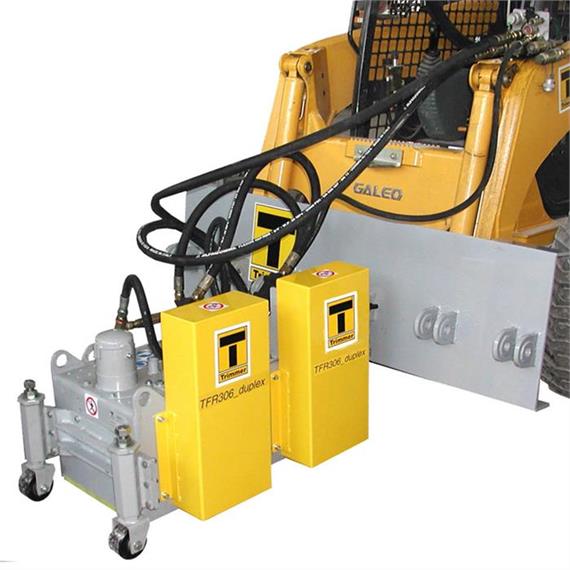 TR 306 Duplex Demarking Mill Hydraulic
Item number:
TRIM-00304006
Available in:
AT, DE, CH, EU, on request
Size:
1700

x

1350

x

900

mm
Description
Duplex mill with hydraulic drive of the milling units. For attachment to tractors, trucks or similar. Suitable for large milling work on country roads, highways or airports. With hydraulically driven milling units.

Working width: 300 mm
Distance to the wall: 100 mm
Dimensions with mounting plate: 1700 x 1350 x 900 mm
Dimensions without mounting plate: 650 x 1350 x 900 mm
Suction connection: ø 120 mm
Weight with drum: 580 kg
Motor: nø 2 hydraulic x 130 cc
Speed: 600 RPM
Hydraulic motors: 2 x 130 cc
This could be interesting as well!