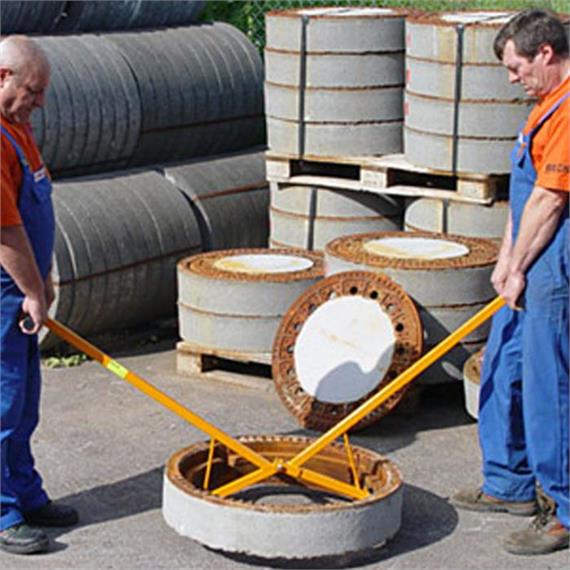 Manhole frame internal gripper for lifting open chess frames Ø 600 mm
Item number:
BEC-RH-ZU/HG
Available in:
AT, on request
Description
An ideal tool for the back-wearing wearing and moving of chess frames and compensating rings.
The frame gripper enables easy, safer transport and installation of manhole covers acc. EN 124.

Advantages:
- Space saving, fits in any vehicle
- Robust but lightweight construction.
- Easy to insert into chess frames
- Stepless clamping
- foldable for effortless transport
- versatile application
- non-slip Size: For all standard BEGU covers.
This could be interesting as well!