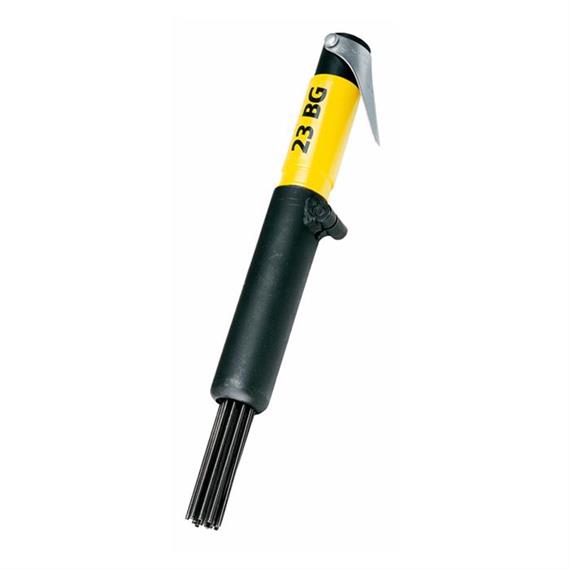 23 BG Needle scaler
Item number:
ARX - 700438
Available in:
AT, on request
Description
Quickly removes rust, dirt, weld slag, etc.. Essentially cleans uneven surfaces. The tool's flexible needles can easily adapt to work on any surface, even those with projections. You will always find the right

Von Arx-Needle Scaler to handle every job. Available with 2, 3 or 4mm needles.

Weight: 2.0 kg (4.4 lbs)
Air consumption: 100 L/Min. (3.5 cfm)
Needles ø 3mm: 19 Stück

Air pressure: max. 7 bar (100 psi)
Connection thread: G 3/8 ''
Acoustic power level: 101 dB (A
This could be interesting as well!