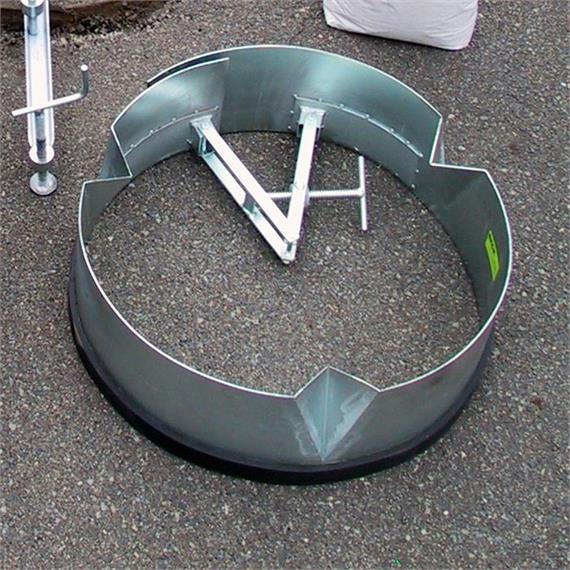 Metal shaft formwork approx. Ø 600 mm for manholes
Item number:
BEC-RH-MS/060
Available in:
AT, on request
Description
The special quick-action screw connection ensures that it is pressed evenly against the shaft wall. The elastic sponge rubber on the lower edge ensures sealing. The shaft grouting mortar can be applied over the entire surface under, and due to the construction height, also behind the shaft frame.

The formwork height is 210 mm.
For manholes with an inside diameter of approx. 600 mm.
This could be interesting as well!