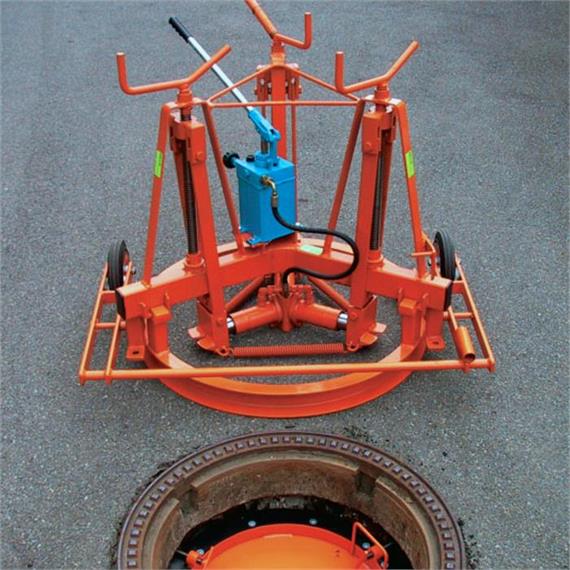 Manhole frame lifter partly hydraulically for shafts with a diameter of approx. 625 mm
Item number:
BEC-RH-GG/060-HY
Available in:
AT, on request
Description
Thanks to the new, patented three double chisels, a larger contact surface is achieved and thus a tensile load distribution. The chisels can be easily pressed under the chess frames with the hydraulics at the top.

Specifications:
Height: 950 mm
Width: 1,100 mm
Lifting height: 350 mm
Weight: approx. 105 kg
Supporting frame-Ø inside: 800 mm
Tractive force: approx. 30 tons

Special features:
- Destruction-free working with double chisel
- without pick-up hammer
- hydraulic spreading chisels
- easy handling
- by 3 double chisels
- fast shaft handling
- millimeter accurate lifting and lowering
- light weight
- large lifting height
- complete extraction of the shafts possible
- integrated chassis
- powerful and inexpensive
This could be interesting as well!