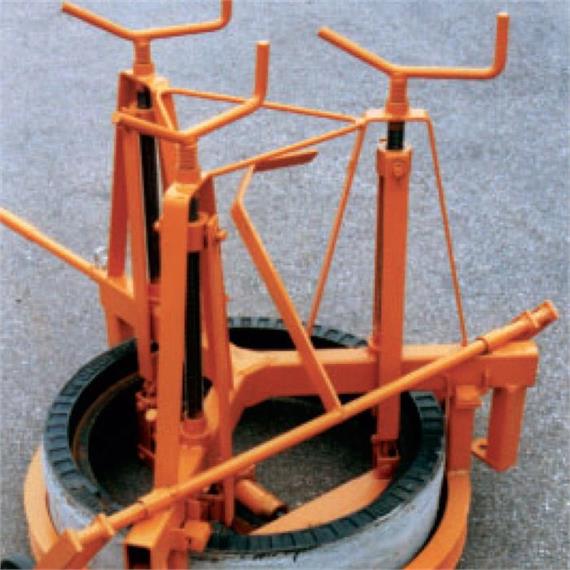 Manhole frame lifter mechanically for shafts with diameter approx. 625 mm
Item number:
BEC-RH-GG/060
Available in:
AT, on request
Description
Round or square drawable manhole frames with an inside diameter of approx. 600 mm can be raised or replaced completely with this chess frame lifter thanks to the mechanical operation.

Specifications:
Height: 1,000 mm
Width: 1,100 mm
Lifting height: 350 mm
Weight: approx. 90 kg
Supporting frame-Ø inside: 800 mm
Traction: approx. 27 tons

Special features:
- light weight
- non-destructive work without a break-down hammer
- short working hours
- easy handling
- Traction capacity per spindle approx. 12 t
- by 3 double chisels
- fast shaft handling
- millimeter accurate lifting and lowering
- large lifting height
- complete extraction of the shafts possible
- integrated chassis
- maintenance-free and fault-prone
This could be interesting as well!